Once you have paid for a Bill, you should indicate it in the Deskera Books.

Click the Pay button under the Action column, which you want to make payment for. This will trigger a pop-up on the middle side of the page.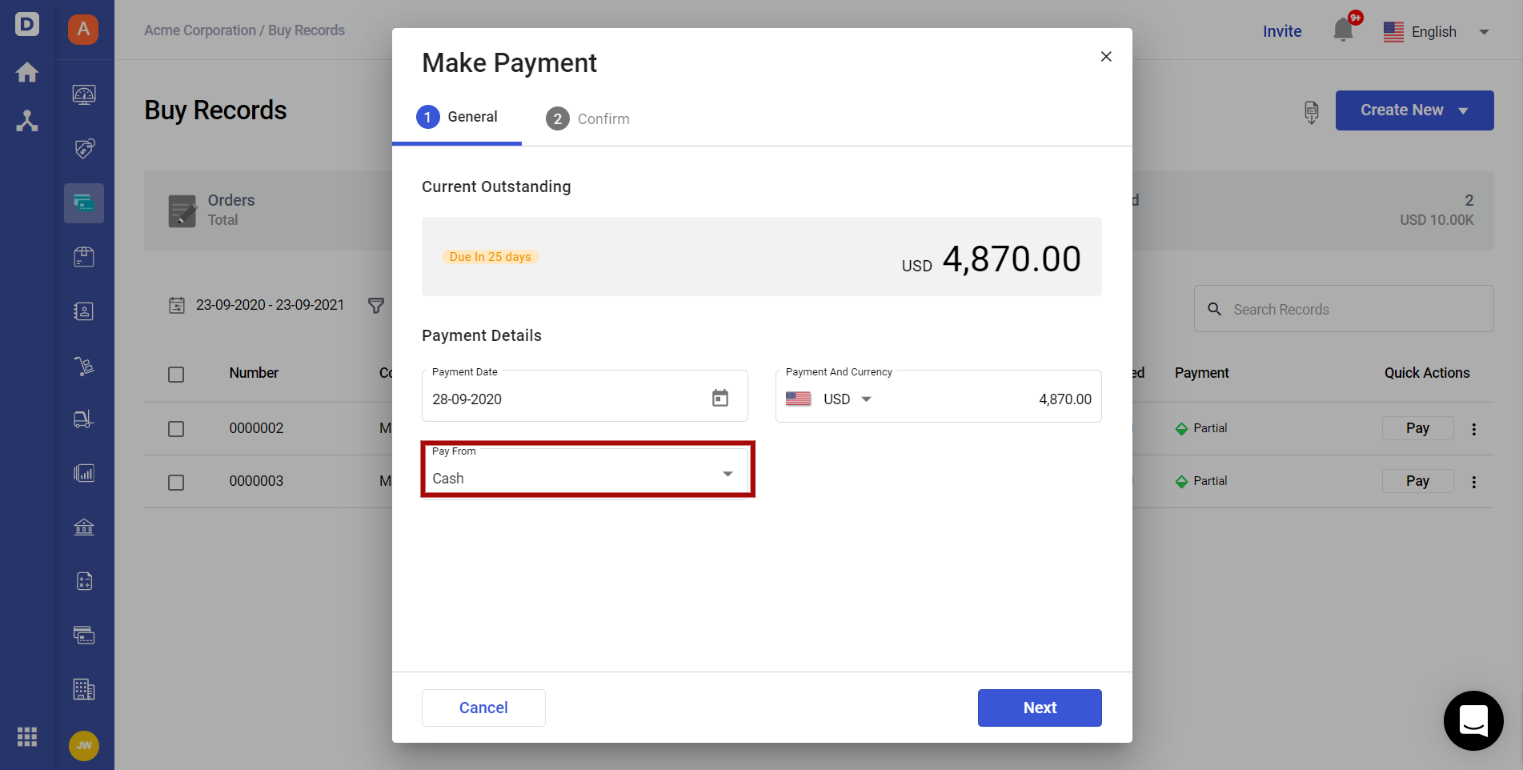 2. You will be able to see the Outstanding Amount of the Bill. Indicate the     Currency, Amount to be paid, and the Account used to deduct the Payment - Cash or Bank, or other Bank accounts created previously.
3. Select the Payment Type
If you have selected Bank Transfer as the Type of Payment, you will have to indicate the Reference Date and Reference Number.
Select cash if the payment is via cash.
4. You can also make Partial Payments - this will update Bill's Payment status to Partial until you have paid the Amount in full.
5. Click the Next button which will take you to next window to confirm the payment and click in Pay button to process with the final payment.
Congratulations! You have successfully recorded a Payment for your Bills