In Deskera Books, you can link your Bank account so that you can receive and make payments directly through the Deskera Books system and keep records of such transactions in the system, without having to use another software. This allows you to have a seamless experience using Deskera Books.
To link your bank account, follow these steps:
Go to the Bank tab on the sidebar menu.
Click +Add. A popup will appear.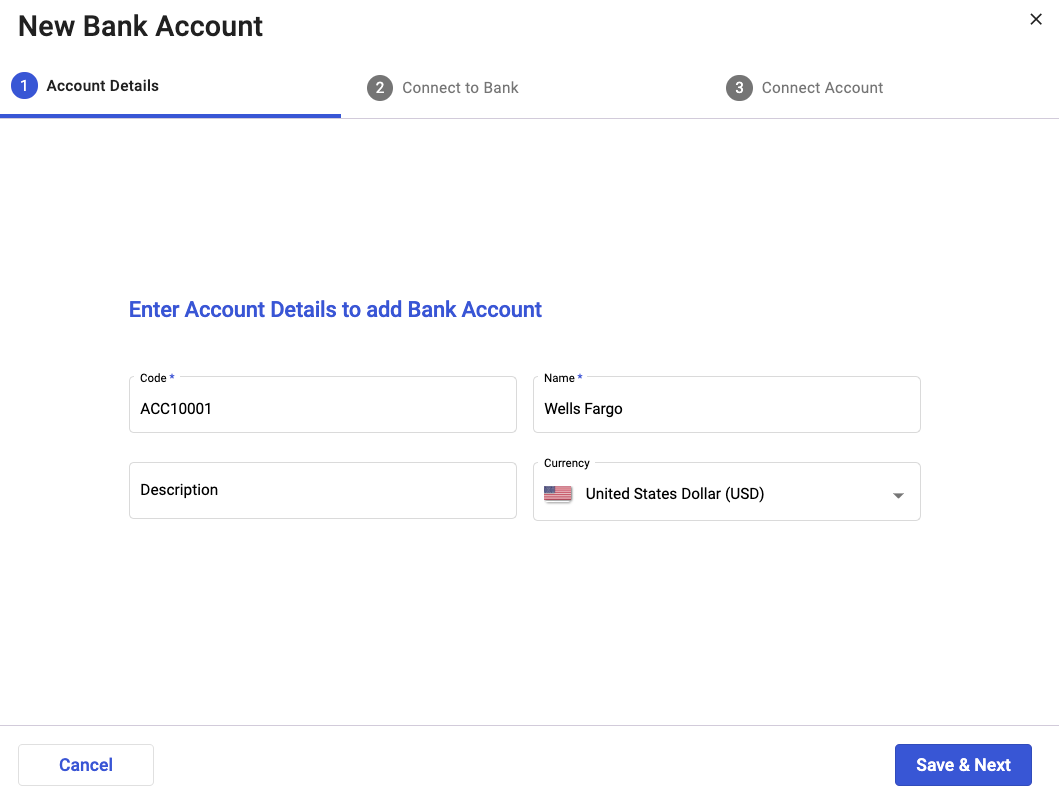 3. In the popup, indicate the Code, Name, and Description of the Bank account that you wish to link. Click on the Save and Next button.

4. Click on the drop-down arrow when connecting to your bank. You can choose to either connect to either:
SaltEdge is a third party financial technology solution designed to help connect financial providers and end consumers.
Plaid is a financial service company that allows consumers and businesses to connect and interact with their bank accounts.
5. After you have selected your preferred services, click on the Next button. If you select SaltEdge, you will be redirected to Salt Edge page. The same applies if you connect via Plaid.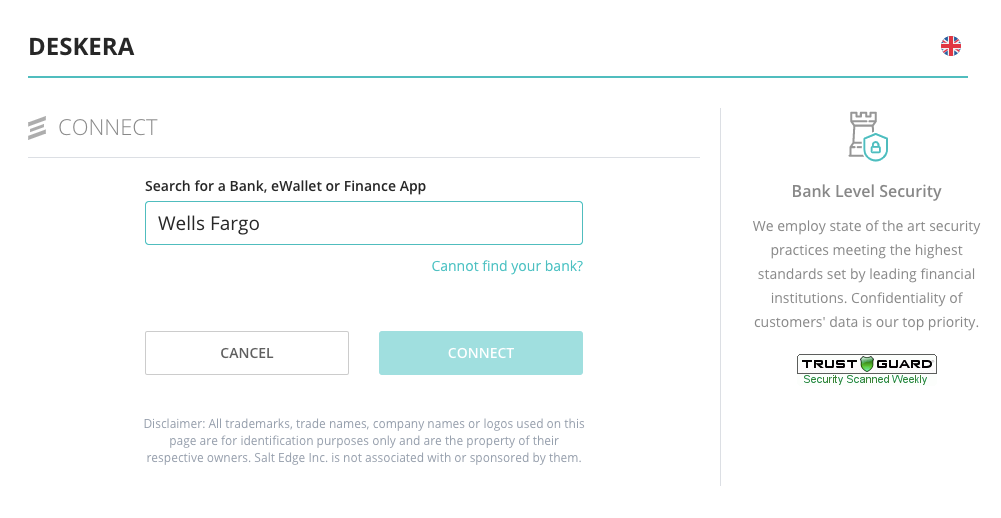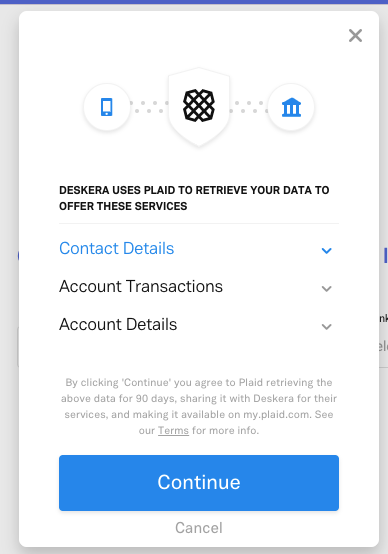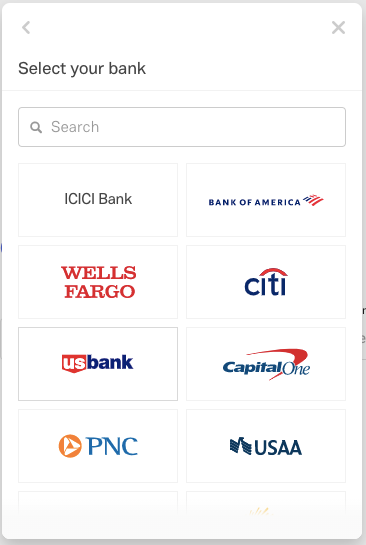 Once you have selected the Bank, you will be prompted to fill in your bank login credentials either within Salt Edge or Plaid.
Note: you can also search your bank using the search bar.
6. Click Connect once you have successfully logged in.
7. You will be prompted to consent to Read-Only Access. This allows Deskera to accurately display your bank details such as bank balance and your transaction details on the Deskera Books system. Click Confirm to proceed.
8. Salt Edge or Plaid will proceed to connect to the Bank service selected and sync your bank details and transactions to Deskera Books.

9. Once it has been connected, your Deskera transactions will be visible within the Deskera Books system.
Deskera Books users are allowed to add multiple bank accounts instead of a single bank account. Imagine if you have four different bank accounts under Citibank, you can still add the other bank accounts here.
Once you're connected to your bank accounts, all the financial information related to the connected bank transaction will appear here. The bank account number will be visible as well.