The Audit Log is a tool that allows site administrators to view actions performed by users and administrators or by end-users to their own accounts. All actions performed from within the system are audited.
The Audit Log basically contains all the events happening within the Deskera Books system. After an end-user has made any changes in the system, the owner or admin can track and monitor the activity of each of their employees.
Using Deskera Books, you have the capability to drill down into a record or event and understand every aspect of a change the end-user has made. Besides that, you can access the old events in addition to the new events. These are all very important pieces of information to have as part of your audit log – for both internal business users.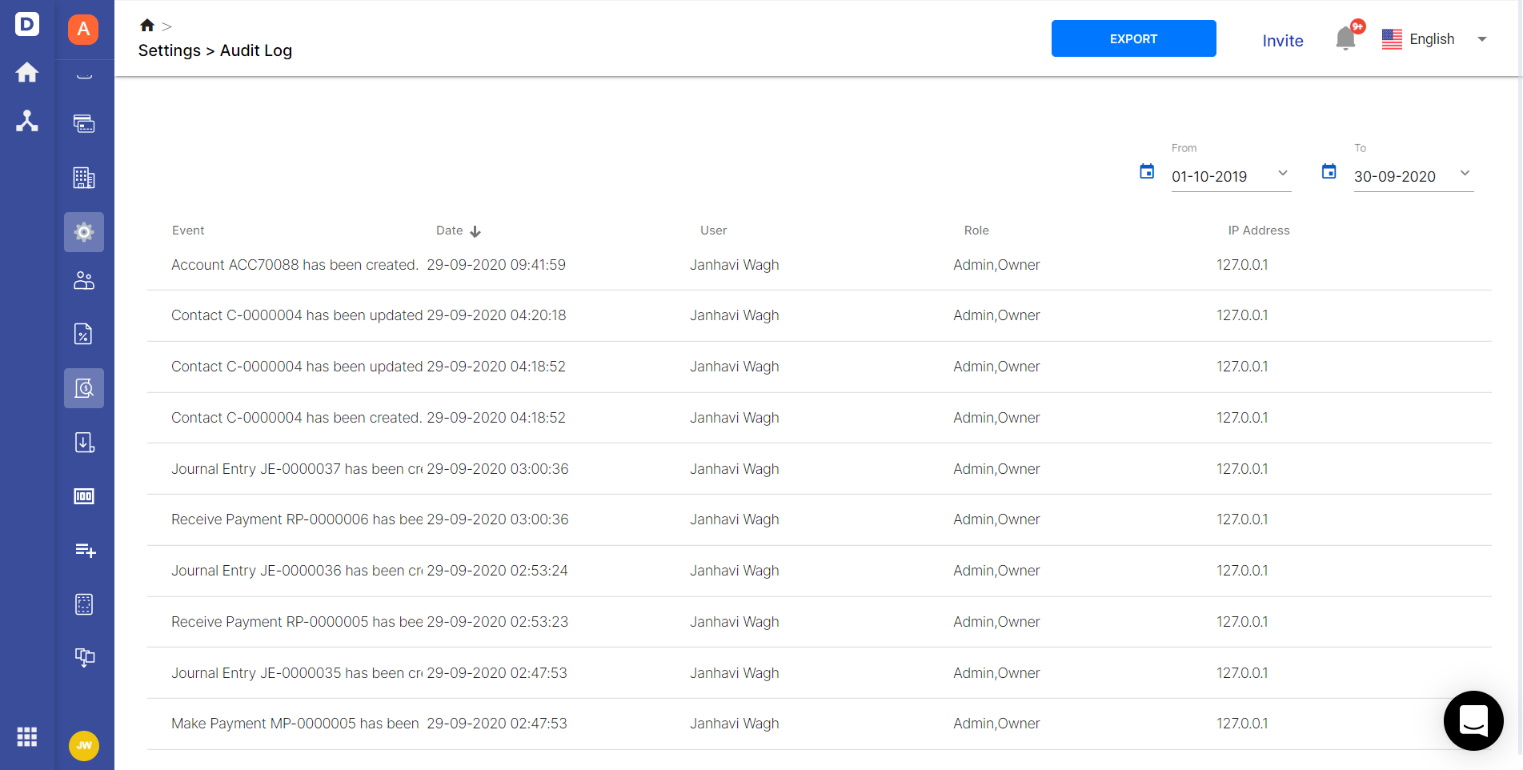 Follow the steps as mentioned below to view the Audit Logs on Deskera Books:
1. Go to the Settings tab on the sidebar menu. Click on the Audit Log button.
2. The screen above will appear and you can view all the activities happening in the system.
3. The columns stated represent:
Event: View the login, log out details and other changes made in the system
Date/Time: View the event date and time where you can get the old and new record by hovering the cursor on the arrow.
User: Name of the person who has made the changes in the system
Role: User Role, if owner, administrator, etc.
IP Address: IP address of the system from where the user has logged in
From and to Date: You can select the date range to get the audit log history for that particular period.
4. You can export the Audit log by clicking on the 'Export' button on the right side of the page
5.  Once you select the date range you can export the call logs in two different formats, either in CSV format or XLS format.
Congratulations! You have successfully learned how to view the Audit logs using Deskera Books.