As you have understood the functionality of the document designers on Deskera Books, let us now breakdown into more details the meaning of each system field as shown in the template.
1.  The default cheque payment template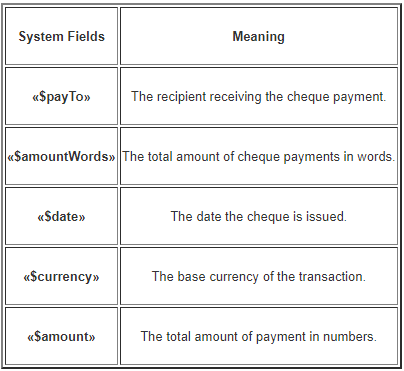 2. The default payment receipt template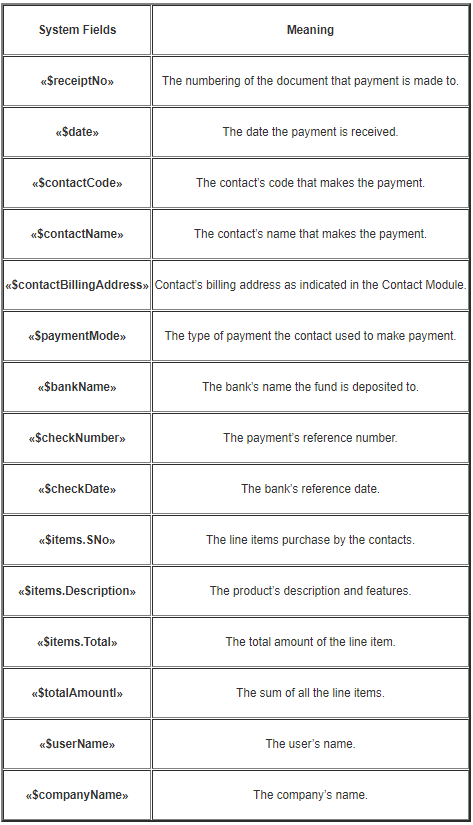 3.  The default customer fields on Invoice, Bill, Quote, and Order templates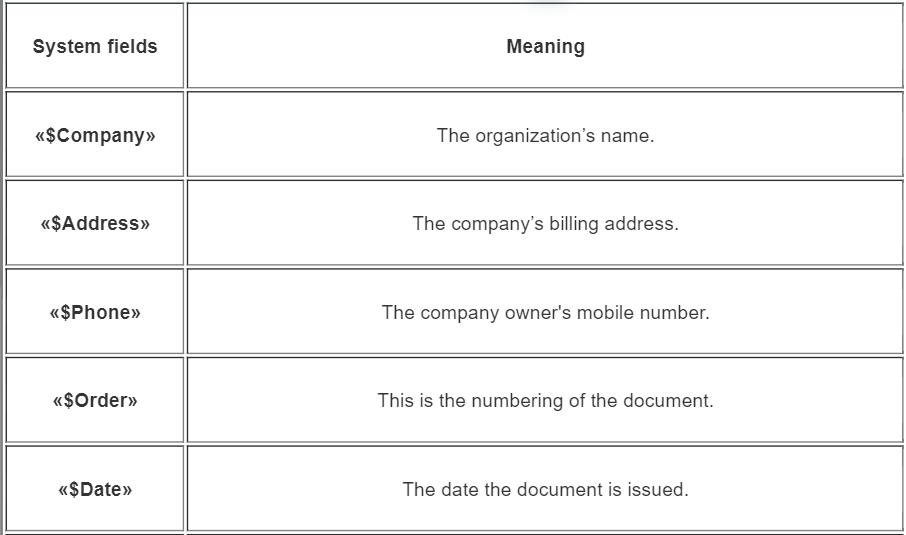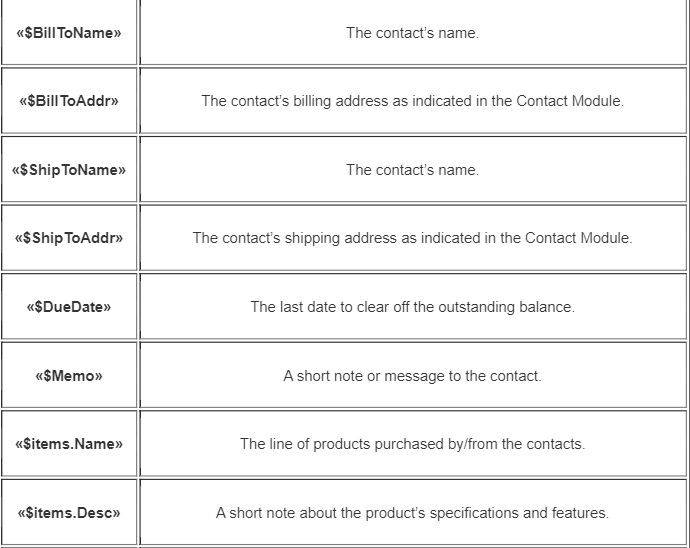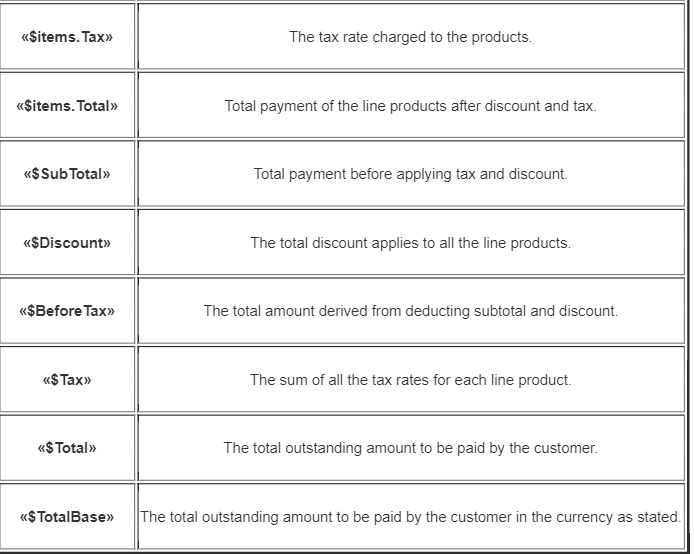 Deskera Books' users can always customize their document templates based on the system field that is available in our system. You can choose to design the templates based on your preferences, as long as the system fields are used, the data will be mapped accordingly.
Do note that if you create your own kind of system fields, our system won't be able to detect your system field from our backend data.