Using Deskera Books, users can create their own kind of custom fields in addition to the existing data fields in the system. Once they have created the custom fields, they can apply it to multiple modules in the system and generate the report related to the custom fields.
To create a new custom field, follow the steps as mentioned:
Go to the 'Setting' tab >> Click on the Custom Field tab.
Click on the 'Create' button.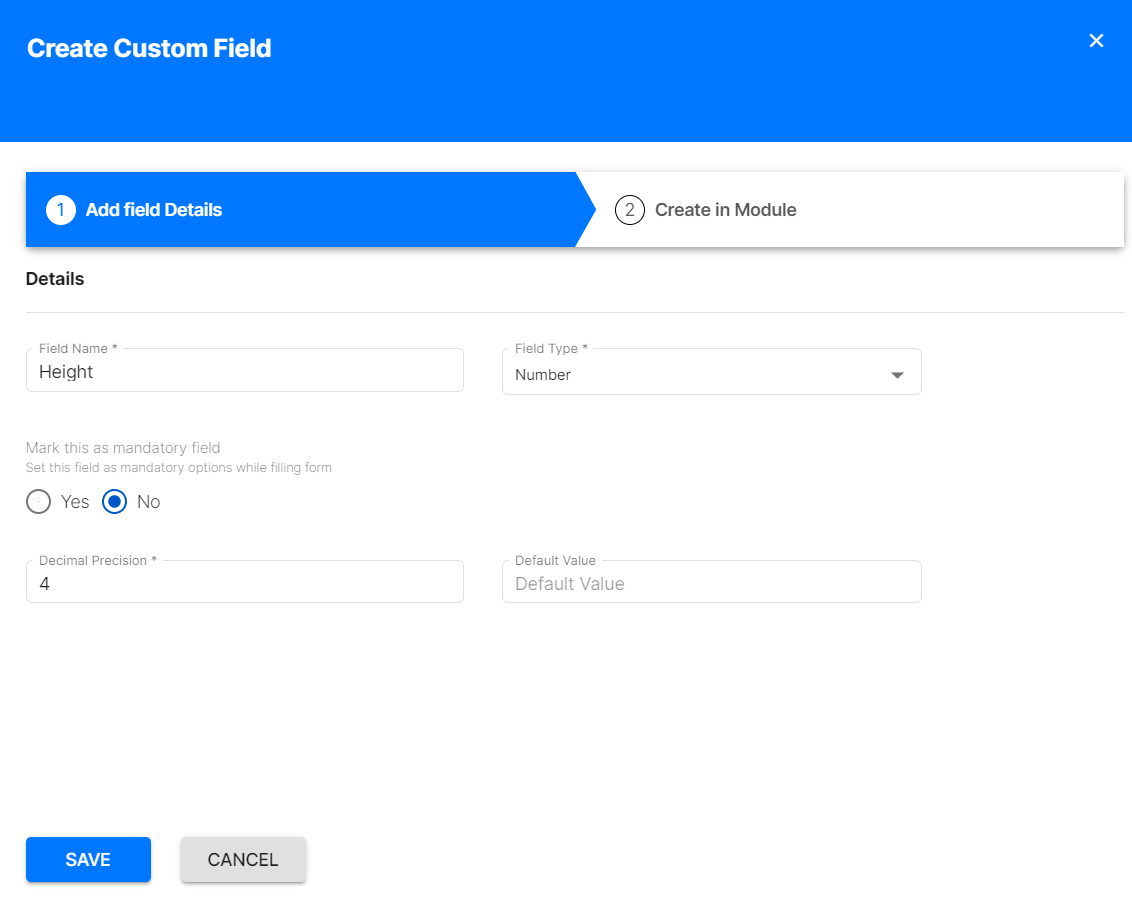 3. A pop-up will appear and fill in the fields as states:
a) Field name (mandatory field)
b) Field type (mandatory)
Click on the drop-down >> Select from three options; Number, Text or Dropdown.
If you select number; enter the decimal precisions and default value
If you select the text, enter the maximum length and the default value
If you select dropdown, click on the '+' to create new values.
4. Indicate 'Yes' if the field is mandatory and vice versa.
5. Click on the 'Save' button.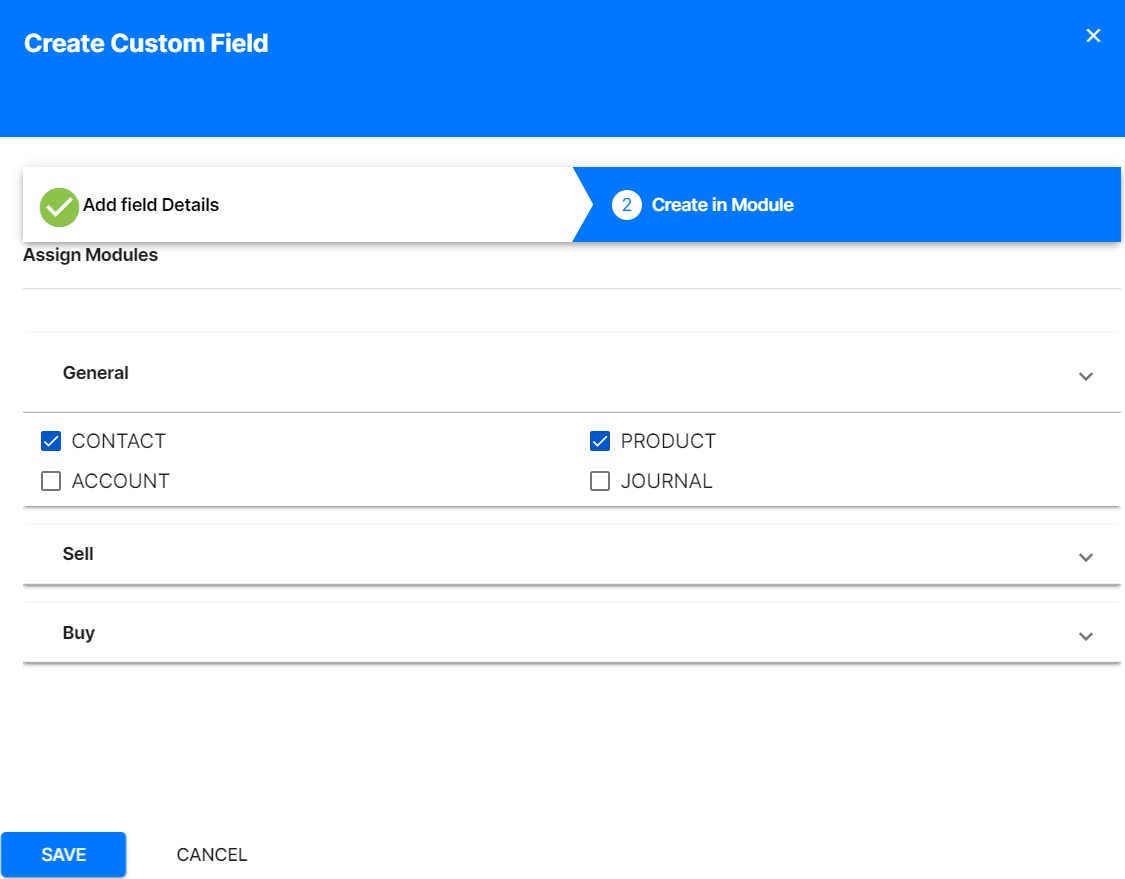 6. Next, you will be directed to the 'Create in Module' page. You can select where you want the custom fields to appear by selecting the checkboxes of your preferred Modules.
7. Lastly, click on the 'Save' button.
8. Once you are done, to view the custom field you've created, go to the specific Module and you'll see the additional field on that particular page.