In every organization, there comes a time when the organization decides to make changes to the company's name, and henceforth they are required to obtain a new business number. Besides changing the company name, some companies also shift to a new business location due to the end of office leasing or for some other reasons.
Using Deskera Books, the admin of the system can amend or change their company's details. First and foremost, go to the 'Setting' tab on the sidebar menu >> Click on the Company tab.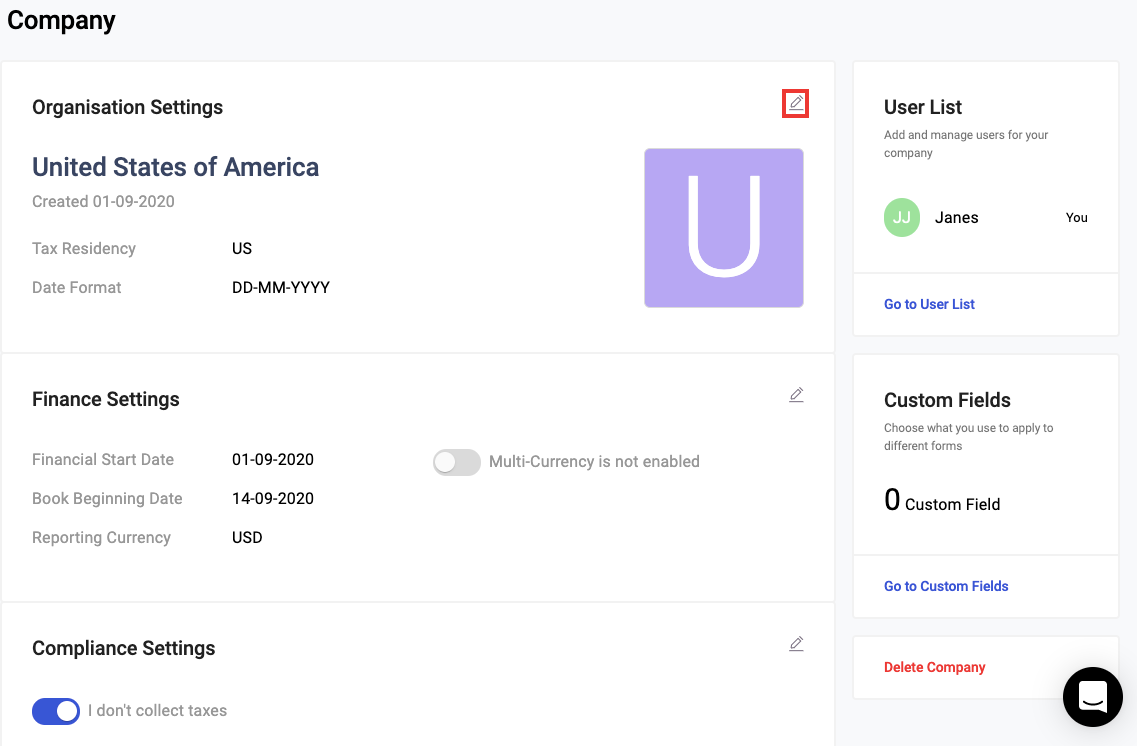 Admin can amend and change the billing and shipping address based on the changes in the company's location. Once done, click on the company GST Details. In the GST details tab, make changes accordingly to the GST Number, UEN number, and the tax number.
In addition, click on the company settings, here you can enable the toggle to activate the multi-currency option.
Also you can add Book beginning date, financial start date in company setting.
On top of that, you can choose and update the date format that you wish to use in the system.
Finally, click on the 'Save' button at the top right of the page after making sure all the details amended are accurate.

Delete Organisation
Now you also have an option to remove the organisation created from the system by clicking on "Delete Organisation" button which will completely delete the org created in the system.
Congratulations! You have successfully learned how to update your company's details.