Tracked Products are tangible, physical items that have a quantifiable amount and can be tracked, such as clothes, devices, accessories, etc
On Deskera Books, the feature for products and services management is called Product Master. If you would like to add a Non-Tracked Product instead, read our article on creating Non-Tracked Products here.

To create a Product, access Products Master via the Products tab and click on New Product.

1. Under General info fill in the required fields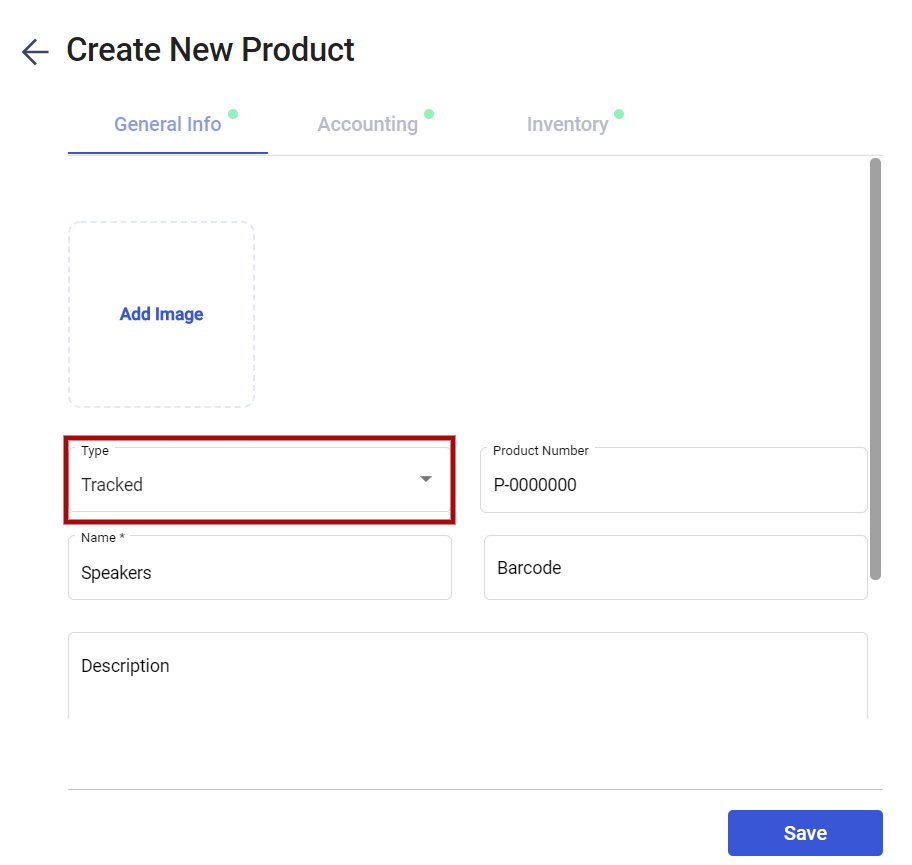 Under General info tab select Type > Tracked.  

Fill in the name of the Product. It is optional to fill in the Product Description and Barcode fields. It is Mandatory to  upload a product image by clicking on the 'Browse File' option.

2. Under Accounting Tab fill in the required details,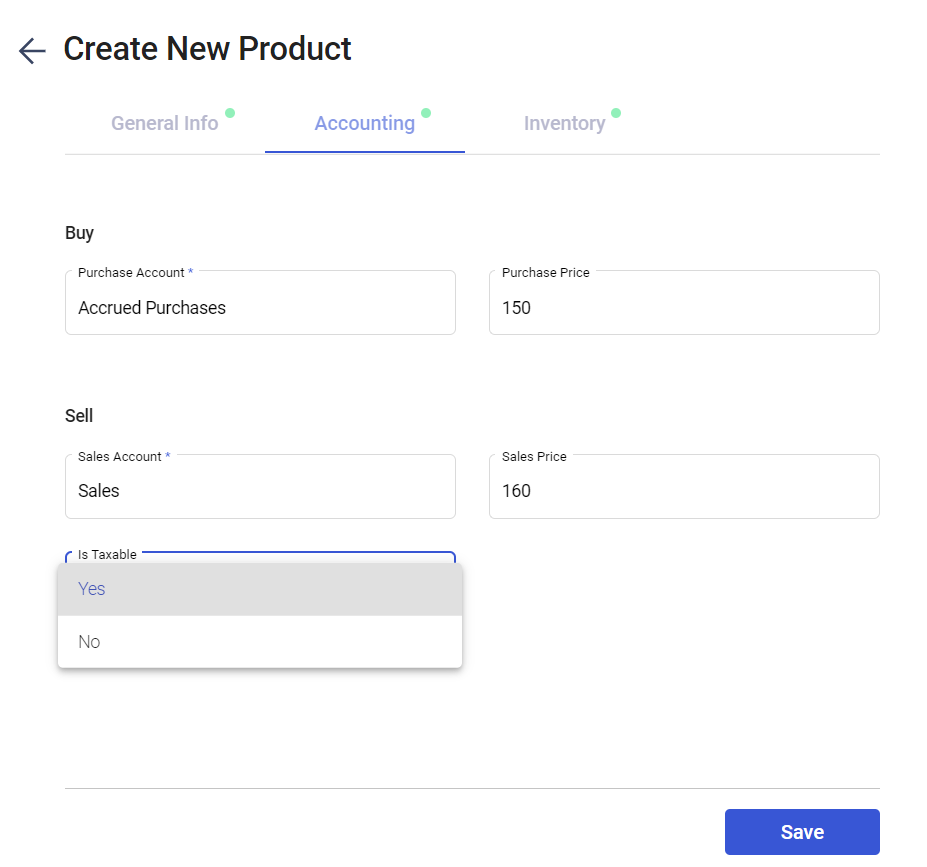 Under the Buy and Sell tab, you may fill in the details of the cost of the Product when you bought it from your supplier and the price of the Product at which it is to be sold to the customer, respectively.

3. Under Inventory tab, fill in the below details,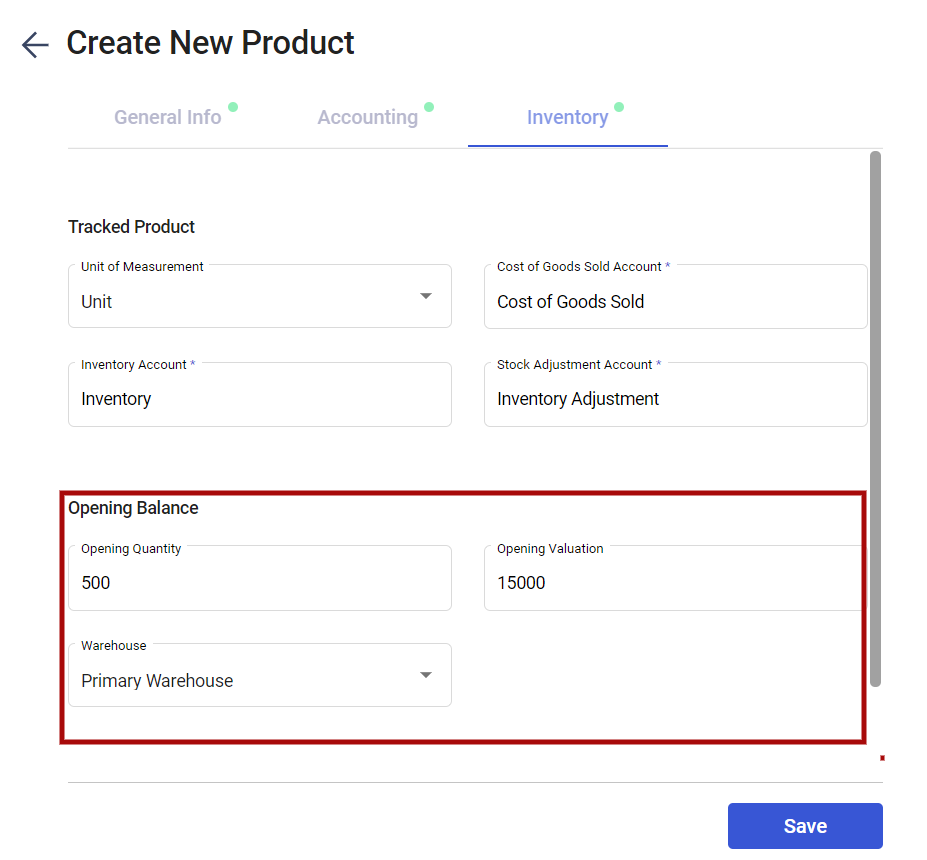 Under Inventory Tab for Tracked Product, and opening balance  .
Under Opening Balance section you need to indicate the Opening Quantity (starting amount of your product stock) and the Opening Valuation (the total cost of opening quantity at the time of purchase).
Under warehouse filed , you can select the warehouse name to know the status of the product location.
Click on save button which will create a new product in the system.
On the right side of the screen click on the custom filed tab where you can add new custom fields for creating your Tracked Product.


Once you have saved the product, go to the Product Summary List and click on the export product icon. Here you can download the lists of products you have in the system to your desktop. You can choose to save the file as PDF, XLSX, and  CSV files. Besides that, you can also choose to filter the products based on the product's type or the status of the product.
You also have an option to Bulk Import the Product in the system by clicking in the Import icon
Congratulations! You have successfully created a Tracked Product.